Douglas MacArthur High School Class of 1969
San Antonio, Texas
In Memory
Jim Schwind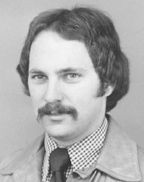 James Martin Schwind, 64, went to be with our Lord on Friday, October 16, 2015, in Houston, Texas. He was born in Ridgecrest, California on July 18, 1951 to William and Claudia Schwind.
He was preceded in death by both of his parents.
He was a loving and caring husband, father, grandfather, brother, uncle, and friend who was dedicated to his family. He will be deeply missed.
Jim grew up in San Antonio, Texas and graduated from MacArthur High School in 1969. He then went on to attend The University of Texas at Austin and graduated with a Bachelor of Journalism Degree.
He moved to Bryan-College Station where he began his newspaper career in advertising sales at The Bryan Eagle. Following that position, he worked at The Galveston Daily News in Galveston, Texas in advertising sales and began his newspaper publishing career at the La Marque Times, in La Marque, Texas. In 1990, Jim worked in advertising sales at the Hartman Newspapers, Inc. in Rosenberg, Texas. A few years later, he began as publisher of the Alvin Sun & Advertiser in Alvin, Texas (Hartman Newspaper) until the present.
Jim was involved in community activities, specifically the La Marque Rotary Club and the Alvin Rotary Club where he was a two-time recipient of the Paul Harris Service Award. He also served on the Alvin Meals on Wheels Board.
Jim was an avid sports fan. He frequently coached his children's' football, basketball and soccer teams. He rarely missed a game. His faith was evident through everything he did, and faith and family were the core of his existence. Jim heroically battled cancer for three and a half years. He was an inspiration to many as he did so. Jim was grateful for each new day he was granted on this earth.
Jim is survived by his loving wife of 41 years, Debbie Schwind; children, Justin Schwind and wife Erin Schwind, Lindsay Schwind Gentles and husband Ryan Gentles, and Rachel Schwind Gardner and husband Zach Gardner; grandchildren, Annabelle Gentles and Adalynn Gentles; brothers, William A. Schwind and wife Lynn Schwind, and Thomas Steven Schwind and wife Diana Schwind; nephew, William A. Schwind and wife Nanci Schwind; nieces, Jessica Schwind and Kelsey Schwind; and his father in law and mother in law, Henry and Anna Belle Green.
A Celebration of Life will take place at 4 p.m., on Sunday, October 25, 2015 at River Pointe Church, 5000 Ransom Road, Richmond, Texas 77469.
In lieu of flowers, the family asks that donations be made to the Alvin Rotary Club, Alvin, Texas or to Caringbridge.org.