Douglas MacArthur High School Class of 1969
San Antonio, Texas
In Memory
Vickie Willard (Patterson)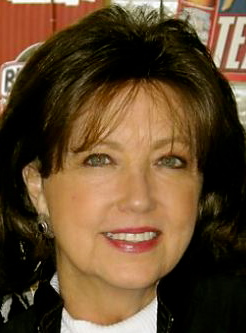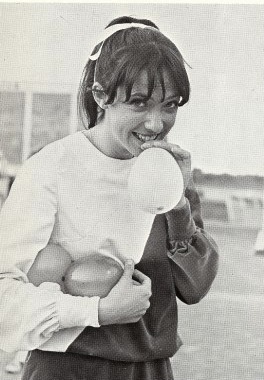 Vickie Patterson
Has Gone Home To Be With The Lord
Vickie Lynn Williard Patterson went home to be with the Lord on April 23, 2012, after a three and a half year courageous battle with cancer. Vickie would have turned 61 on September 6, 2012. Visitation will be held Thuesday evening, April 26, 2012, at Seydler Hill Funeral Home, 606 Saint Paul St. in Gonzales, TX from 6 to 8 p.m. Funeral Services will be held at Memorial Heights Baptist Church in Gonzales at 2 p. m. on Friday, April 27, 2012, near their ranch, where they spent much of their time. Burial will follow the service at Waelder City Cemetery, Waelder, TX.
A memorial service will be held at the Second Baptist Sanctuary, 6400 Woodway in Houston on Tuesday, May 1 at 2:00 p.m., (use parking off Voss) followed by a reception in the Deacons Parlor. For those desiring, memorial contributions may be made to Memorial Heights Grace Christian Academy, Vickie Patterson Scholarship Fund, P.O. box 2, Gonzales, Texas 78629.
Vickie was a founding member of Daughters of Liberty (DOL) in 1990, and served as President in 2003 and 2004. She remained very active in DOL, and has been an invaluable advisor to almost every DOL president since 1990. Vickie worked on many, many DOL events, as well as Harris County Republican Party events and numerous campaigns throughout the years. She served on the Greater Houston Council Republican Women Board of Directors in various positions, and was a recipient of the Volunteer of the Year Award from the Texas Republican Party .
Vickie battled Inflammatory Breast Cancer (IBC). She was on her way to recovery when Leukemia became the opponent to battle. This was a secondary cancer due to the aggressive treatments for IBC. She underwent two stem cell transplants and was in recovery when the doctors discovered the re-occurrence. She and her physicians were discussing how to attack the latest challenge when she was taken to emergency two weeks ago with bacterial pneumonia.
There is no doubt that she is now in the presence of her Savior for eternity. We rejoice with her, yet so many of us here on Earth will miss her greatly. Vickie had many friends and one of her many gifts was the ability to 'click' with folks and meet them right where they were.
Vickie leaves behind James, her beloved husband of thirty-nine years; her daughter, Jayme Mason and son-in-law Richard, granddaughters Taylor and Kate; her son, Jim Pat Patterson and daughter-in-law Danielle, granddaughters, Rachel and Reagan; her loving parents, Dorothy and Gene Willard; brother Neal Willard and sister-in-law, Cheri, sister-in-law, Becky Pacheco and husband Jess; sister-in-law, Myrna McLeroy, and brother-in-law Frank M Patterson, and numerous nieces and nephews, who loved her dearly. She also leaves a host of friends who will miss her exceedingly.
Please pray for her family and friends as they rejoice for her, but mourn her passing and miss her sweet presence.